MEET the CREATOR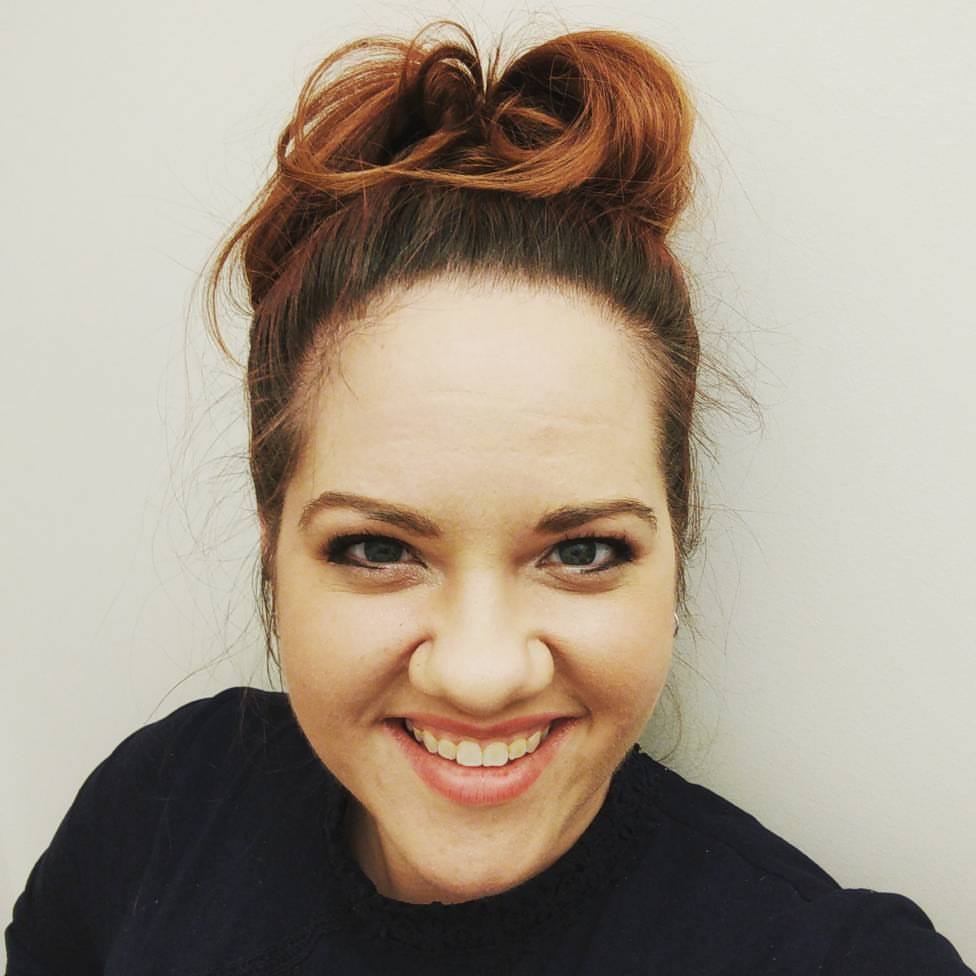 A native Nashvillian, Stef Howerton (She/Her) has devoted much of her life to the pursuit of artistic creation. With studies in New York for Musical Theatre and a Bachelors in Opera from Belmont University, the arts are home to her, a respite from the sometimes harsh realities of the world. She has played The Baker's Wife in Into the Woods, Madame de la Grande Bouche in Beauty and the Beast, and she also has voiced roles in Apollyon and Boom by Observer Pictures and plays DV1 Vicki Allen and Dr. Monroe in Boston Harbor Horror by Asylum 94. When not creating or performing, Stef is likely working as an Enterprise Project Manager, cuddling with her pups (Cupcake and Nelson), playing Mass Effect on her Xbox, or consuming films at a rate that some might deem unhealthy.
In addition to creating and running SPECTRE, Stef also voices Rho.
MEET the CREW

Tim Rosko
Composer

Tim Rosko (He/Him) is a composer, singer, and voice-over artist based in Los Angeles, CA. Tim creates exciting music and immersive audio designs for everything from engaging video games to innovative virtual reality experiences and can even be heard as the voice of Mo the Monster. Tim is also the creator and co-host of the podcast 50 Bad Songs which can be found on Spotify and Apple Music. For more information, go to his website.

Brad Colbroock
Sound Designer
Brad Colbroock (They/Them/He) is a sound designer and foley artist currently located in Southern California. You can find their work on shows like Crime Scene Arcanum, The Way We Haunt Now, Sector Ø, and many others. Brad is also the co-founder of Parazonium Podcasts as well as the Audio Drama Shadow Network and enjoys telling weird stories on headphones. Find out more or send them a microphone at bradcolbroock.com.
MEET the CAST

Allen Chan
Warren Lee
Allen Chan (He/Him) is a voice actor based out of California. You can hear his voice in multiple visual novels and podcasts: When We Were Monsters, A Forsaken Place, Play Dead!, Sierra Ops, Space Yandere, PENTHOS, and more! For more information, please visit his website.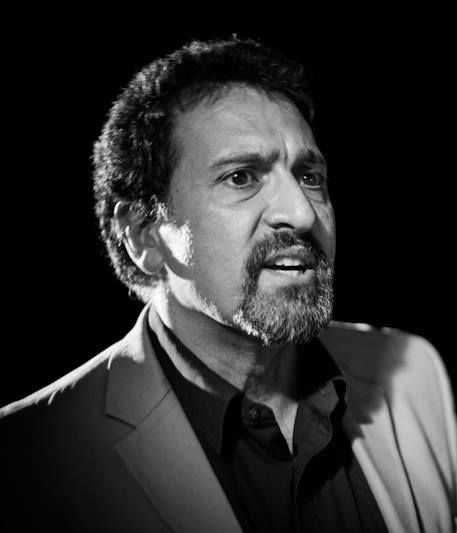 Karim Kronfli
Dr. Karl Amos
Karim (He/Him) has been a professional performer for over 25 years originally working as a juggler and firebreather. With plays, and film added to his professional repertoire Karim now loves directing as much as performing. Trained at City Lit in London he eventually got introduced to working behind the microphone at BFBS. Specialising in audio drama he has appeared in several shows such as Unseen, What's the Frequency, The Magnus Archives, SCP Archives, Liberty: Tales From the Tower, and many more.

David Ault
Edward Whitlaw
David (He/Him) is a voice actor from North Yorkshire, UK. He started voice acting with Darker Projects in 2005, moving through The Byron Chronicles, Pendant Audio, Colonial Radio Theatre to modern-day antics with Fool & Scholar, the NoSleep Podcast team, and Shadows at the Door: The Podcast. He's a big fan of tea, ghosts and astronomy, and can be found online at DavidAult on Twitter, or www.davidault.co.uk.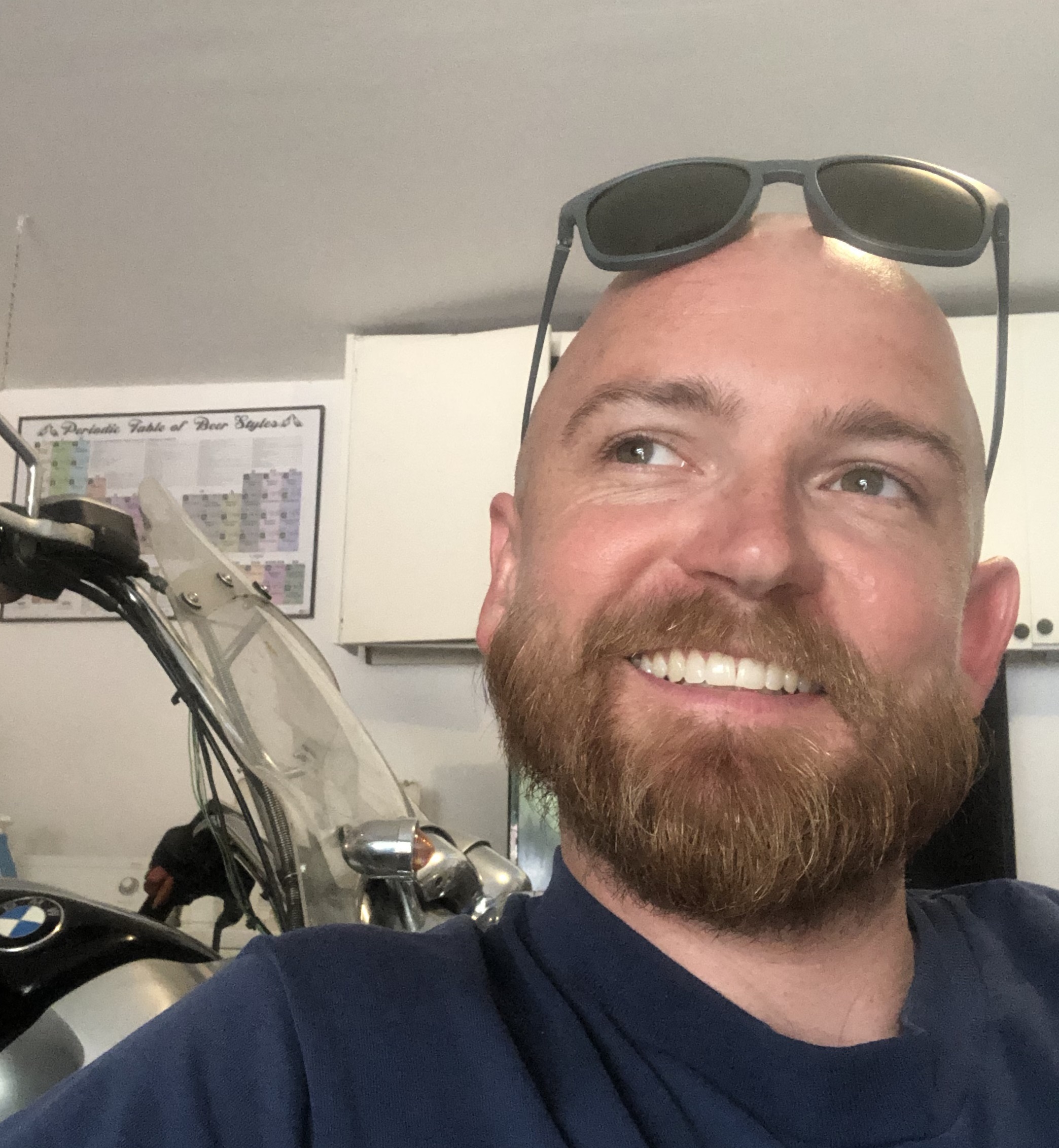 Justin Reighard
Jefferson Hammond
It started on Saturday mornings when Justin (He/Him) was 5, watching cartoons, imitating the characters on screen, and inventing stories for friends to act out. Naturally, he fell in love with acting and voiceover once college came around. Besides voiceover work and audiobooks, Justin hosts his own podcast, and when not working the MIC you'll find him smoking BBQ or hanging out with his best friend, a German Shepherd named Nein.

Stephanie Tobin
Lillian Dunne
Stephanie (She/Her) is an Aussie voice actor based in London, celebrated for her versatile voice and love of storytelling. Also known under the pseudonym 'Stephanie Swan Quills', if she's not streaming on Twitch or writing stories, she's off adventuring in a D&D game. A passionate performer with a drive to share her voice with the world, Stephanie is honoured to be part of this incredibly talented crew!

David S. Dear
Garyn Beikirch
David S. Dear (He/Him) has appeared in over 20 audio dramas and is the creator/producer of A Ninth World Journal as well as the co-creator/co-producer of the comedy Deconstructive Criticism. He has also narrated over 30 audiobooks which are available on Audible. When not writing or voice acting he hangs with his wife and two canine kids and hobnobs with family.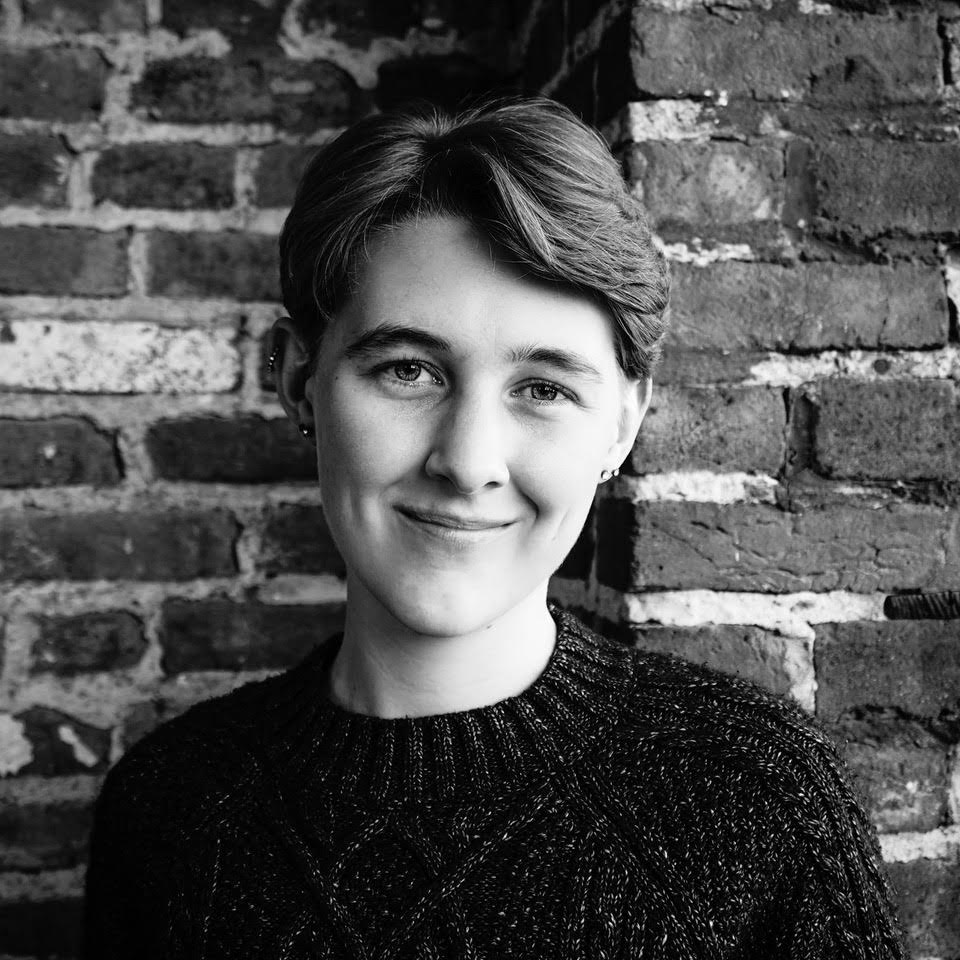 Newton Schottelkotte
Atalanta "Atta" Harris
Newton (They/Them) is a writer, sound designer, actor, and more! A Commercial Songwriting and Film student in the Nashville area, they are the creator of the audio dramas Inkwyrm and Where the Stars Fell. You can find them feeding their fancy notebook obsession, trying to be funny on Twitter, and on their website.

Marcus Rothenberg
Grape
Marcus (They/Them) is an Illinois-based biracial, non-binary voice actor and audiobook narrator. They have lent their voice to multiple projects ranging from commercials, character roles, commissioned Dungeons and Dragons character voices, to full-length audiobooks. When they are not in the booth recording, they enjoy painting, D&D, kayaking, reading, and video games.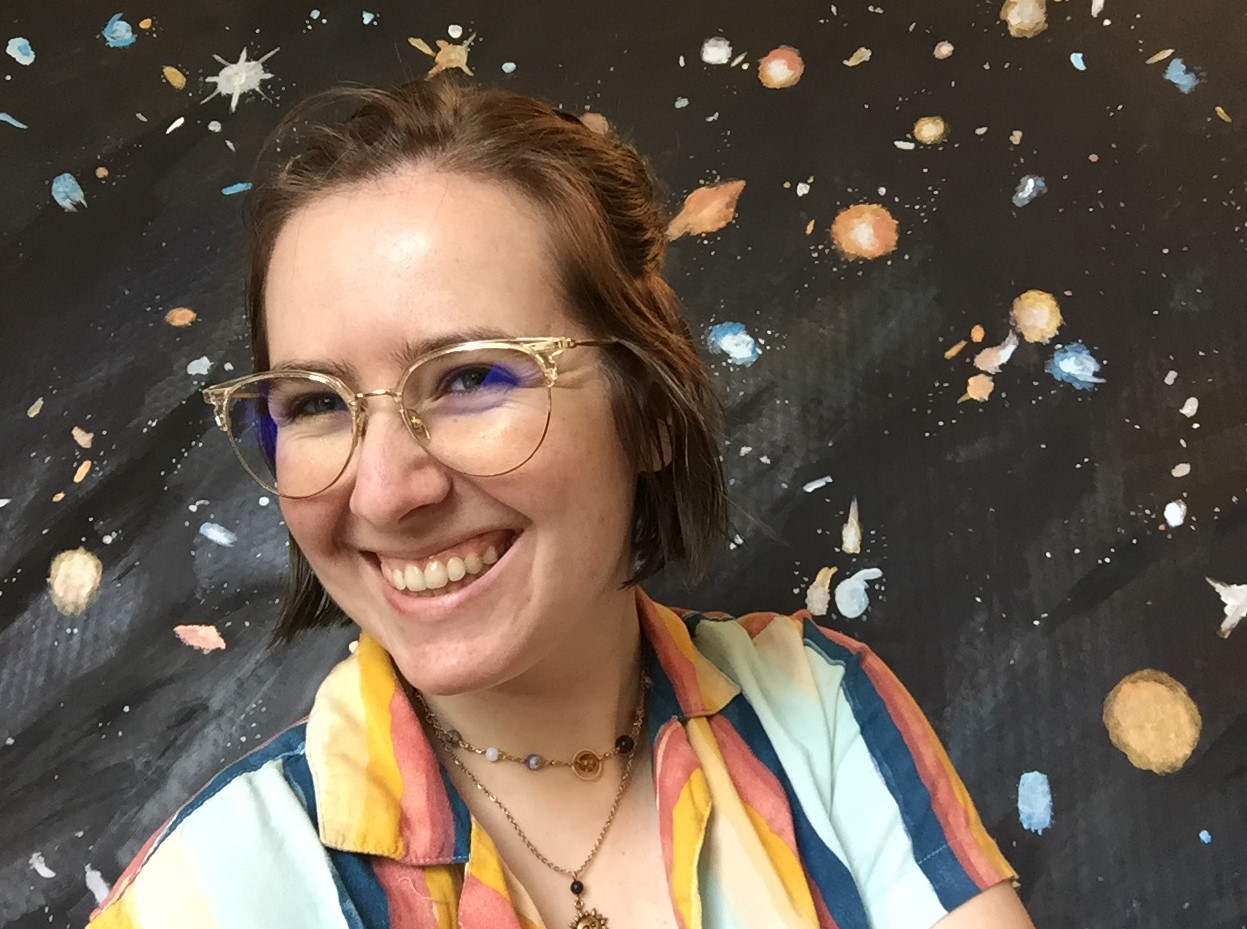 Tal Minear
Macie Vincent
Tal (They/Them) is a SoCal-based podcaster who cannot be stopped from making things. Tal is the producer of Sidequesting, What Will Be Here?, and Someone Dies In This Elevator, and is working on several upcoming projects for Parazonium Podcasts and The Shadow Network. Their voice can also be heard in audio fiction shows such as The Path Down, Deconstructive Criticism, Arden, and Inn Between. Follow them on Twitter @starplanes and find more of their work at talminear.com.

Lindsay Zana
Dr. Cicely Bennett
Lindsay (She/Her) is a voice actor and singer currently located in LA, with a passion for Shakespeare, musicals, and tales of grand adventure. When she's not emoting behind a microphone, she can be found playing D&D, singing with Top Shelf Vocal, or binging shows with her partner and pup. You can find out more about her and her work at lindsayzana.com.

Aubrey Poppleton
Leader
Aubrey Poppleton (They/Them) is a genderfluid autistic voice actor from Northern Utah. With training in theater and improv they have gone on to do everything from Audio Dramas (Cybernautica and Electromancy) to Videogames (Kraken Academy). In their free time they love to create, whether it's drawing, writing, or cosplay.

Orion Tuesday Ibert
Strategist 1
Orion Tuesday Ibert (They/He) is a nonbinary autistic creator based out of Houston, TX. Usually ready to scream at a moment's notice, Orion Tuesday works on all of the Lavender Lemonade Collective's shows and is also going to school for graphic design. When not doing the above, they can be found harassing their cat, Hex (pictured above), and playing Pokemon Go.

Ali Hylton
Strategist 2
Ali (She/They) is a synesthesia artist with a love for storytelling and turning life experiences into art. She is the creator of the audio dramas Dining in the Void, Written in Stardust, Human Error, and many more to come. You can almost always find her painting music, writing poetry, or listening to a new and exciting podcast. You can find more of her work at https://alihylton.carrd.co/.

Sarah Rhea Werner
Greer Niedmeier
The creator of Girl in Space and the Write Now Podcast, Sarah (She/They) lives in the midwest with one hubbins and two cats, and (in addition to podcasting) ghostwrites books and builds websites for a living. Learn more about Sarah at sarahwerner.com.

Aubryn Stevens
Ensemble
Aubryn (She/Her) is a singer/songwriter based in Nashville, TN. With a BFA in Theater Arts and a minor in music from Stephens College, Aubryn moved to Nashville from San Diego, CA and since then has established a strong local presence via her online show web show, Aubryn's Musiconversation, which is now in its fifth year and features a different musical guest every week. Aubryn recently won 1st and 2nd place in the San Diego Songwriter's Guild Song Competition with two songs off her debut album, 1st place at the San Diego County Fair Singer/Songwriter Competition, and was a 2015 Kerrville Folk Festival finalist in the New Folk Competition. Learn more about her on her website.

Emily Summers
Ensemble
Emily Summers (She/Her) is a singer, songwriter, and actor based in Nashville, TN. Emily grew up in Pittsburgh, PA and is a graduate of Belmont University's songwriting program. Some of Emily's favorite roles of late include Elizabeth in If/Then and Janet in The Rocky Horror Show (both with Circle Players), and Cathy in The Last Five Years (with Hendersonville Performing Arts Company). Her original music is available on all streaming and downloading services. You can view more on her website.

Jason Bell
Ensemble
Jason Bell enjoys performing through many modes, including voice acting, musical theatre, and singing his original songs. He holds degrees in Vocal Music Education, Psychology, and Education Leadership and enjoys exploring the mountains of Colorado in his free time. He has played roles such as Lumiere in Beauty and the Beast, Emmett Forrest in Legally Blonde, Baker in Into the Woods, Seymour in Little Shop of Horrors, and many others.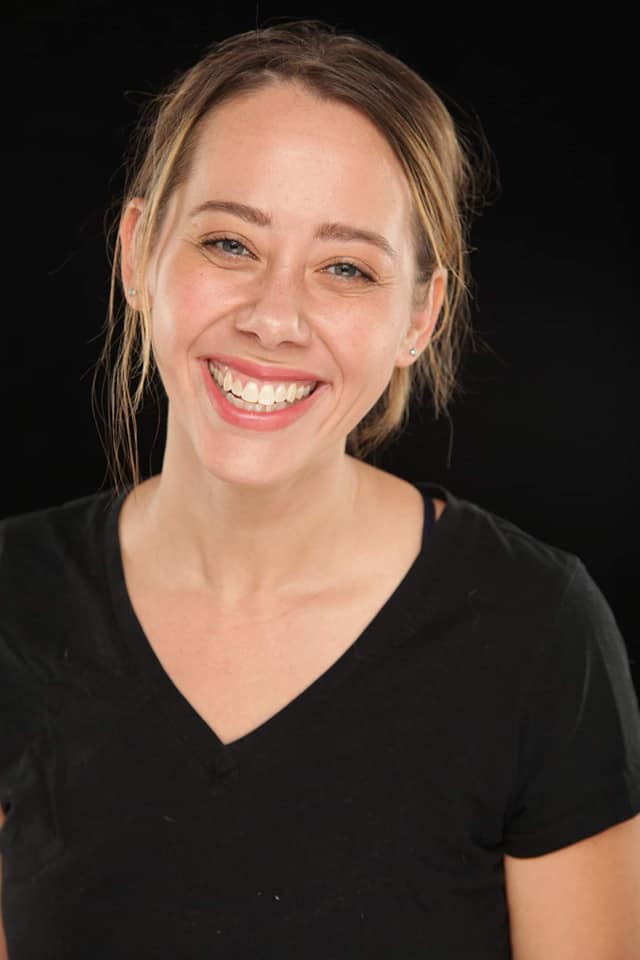 Jennifer Trela
Ensemble
Jennifer (She/Her) is Stef's sister and a nursing student at Marian University. She is skilled in the arts like her sister and paints, writes on her blog (A Little More Juju), and enjoys other various avenues of creative self-expression in her free time. You might also see her giving nose boops and scritches to her two kitties, Ramses and Mushroom.